My Comic Shop History
The Alternate Realities Legend Never Dies
Host Anthony Desiato explores the culture, business, and fandom of the comics retail industry in the flagship podcast series of Flat Squirrel Productions. In Season 1, New York's Alternate Realities closed after 23 years in operation, a community united to say farewell, and a podcast was born. The series continued with deep dives into collecting (Season 2), national comics retail (Season 3), conventions (Season 4), and Westchester County's lost shops (Season 5). During late 2020 and 2021, the podcast presented "The LongAR Halloween," a yearlong, holiday-themed reunion with the Alternate Realities gang. In 2022, My Comic Shop History returns with "Their Comic Shop History," a duology of multi-part events showcasing Fat Moose Comics (NJ) and Acme Comics (NC).
Digging for Kryptonite: A Superman Fan Journey
Companion Podcast Available on Patreon
Host Anthony Desiato takes to the skies with the podcast series he's been preparing for since he was 5 years old and got his first Superman comic! Digging for Kryptonite: A Superman Fan Journey is an examination of Krypton's Last Son across time and media, with deep dives into the creative visions, character elements, eras, and individual stories that have shaped the Man of Steel and the wider DC Universe for more than 80 years.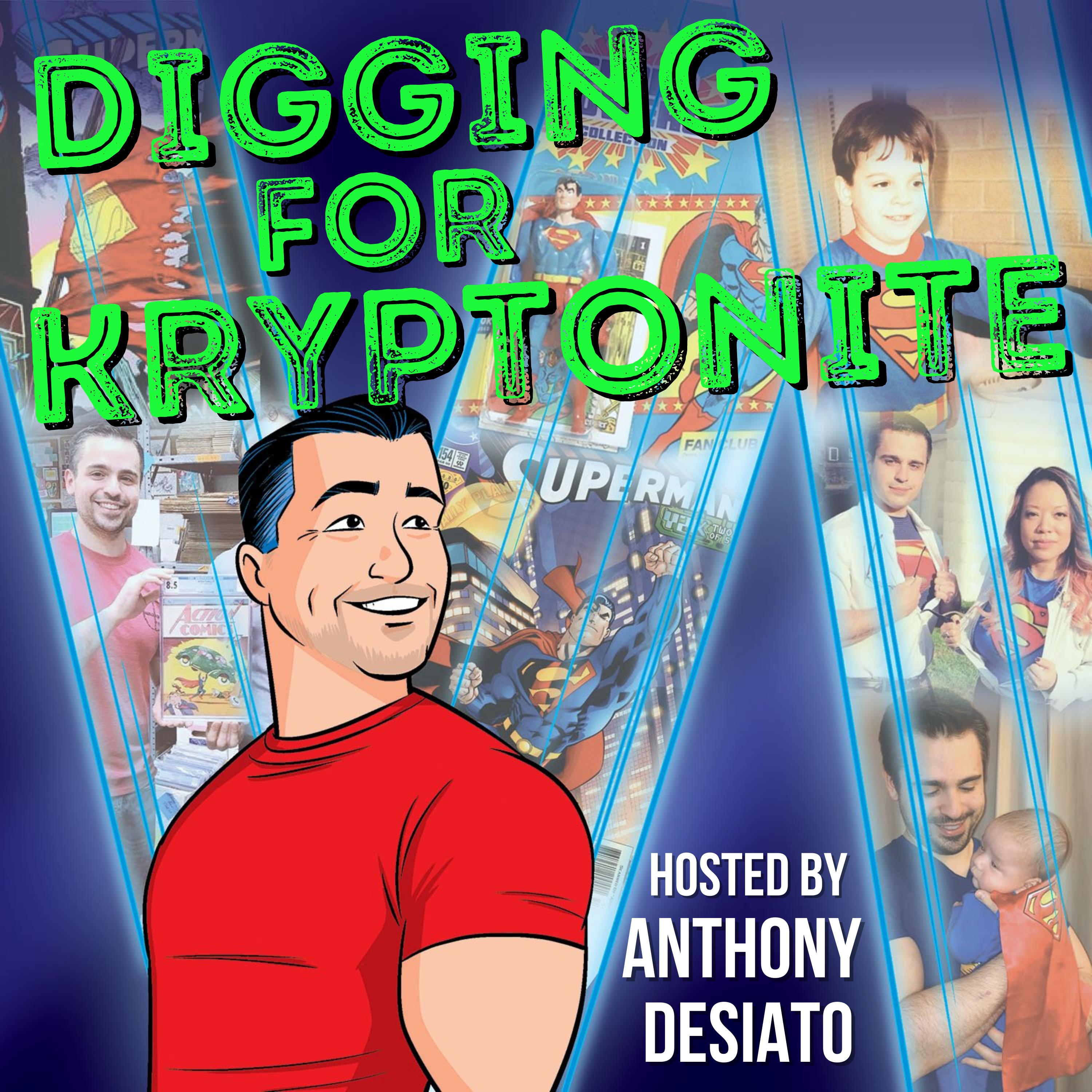 My Comic Shop Book Club
12-Episode Series
Host Anthony Desiato recreates the comic shop atmosphere in podcast form with lively, in-depth conversations about fan-favorite comic book stories, from classic favorites to modern hits.
COMIC SHOP-TEAM UP
12-Episode Series
Host Anthony Desiato joins forces with Fat Moose Comics clerk-turned-owner Shawn Hendricks in this YouTube-exclusive video series featuring wide-ranging conversations about life in and out of the comic shop.